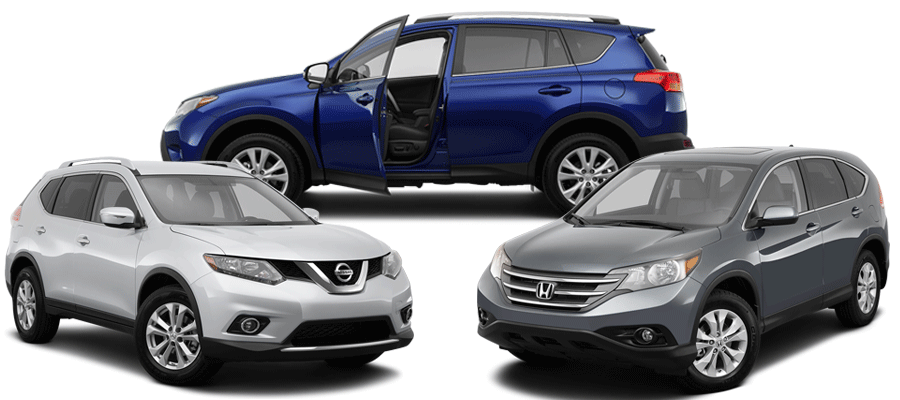 Pre-Owned SUVs for Sale in
Roanoke

,

VA
When SUVs hit the American market in the late 20th century, they immediately gained traction. These popular vehicles have only gained popularity through the years, surpassing midsize and full-size sedans and nearly surpassing minivans as the new family vehicle of choice. Automakers are capitalizing on the popularity of SUVs, with nearly every automaker producing at least one, and usually several models. These SUVs are packed with desirable features, innovative safety technology, and a generous amount of cabin and cargo space, which boost their desirability even more.
If you're looking to get behind the wheel of a Lincoln SUV, have you considered purchasing a pre-owned model? You'll be able to get the space and features you desire but at a much lower price point. We know the perfect place to start your search: Berglund Lincoln. Our Roanoke, VA dealership has a variety of pre-owned full-size, mid-size, and crossover SUVs at a great price.
Pre-Owned Crossover SUVs at Berglund Lincoln
We keep a wide variety of high-quality pre-owned vehicles in stock, so whether you're interested in a late-model, low-mileage SUV that has all of the current trends and features, or an older SUV for your newest driver, we're sure to have exactly what you need here at Berglund Lincoln in Roanoke, VA. For extra confidence in your decision, we ensure that every pre-owned vehicle at our dealership is of the highest quality, and every vehicle must pass our rigorous standards before we will sell it.
You can start your search for the perfect pre-owned Lincoln SUV at Berglund Lincoln today when you browse our complete pre-owned inventory online. You can filter your search by brands to see only Lincoln vehicles, by body style such as SUVs, or even by specific models such as the Navigator or the Nautilus. When you've found the perfect pre-owned SUV in our inventory for your needs and lifestyle, contact us at Berglund Lincoln. Our pre-owned SUVs tend to be very popular, so be sure to reach out as soon as you're interested in one of our pre-owned Lincoln SUVs.
Pre-Owned Lincoln Dealership in Roanoke, VA
At Berglund Lincoln our top priority is to offer exceptional customer service and an easy, stress-free shopping experience. When you shop with us, you always come first.
Browse our complete inventory online today to find the pre-owned Lincoln SUV that's just right for you. When you've found it, let us know, and we'll help you navigate the shopping experience without stress. You'll be able to explore your favorite SUV online or in-person at our dealership where we can set you up with a test drive through Roanoke. We look forward to seeing you soon!