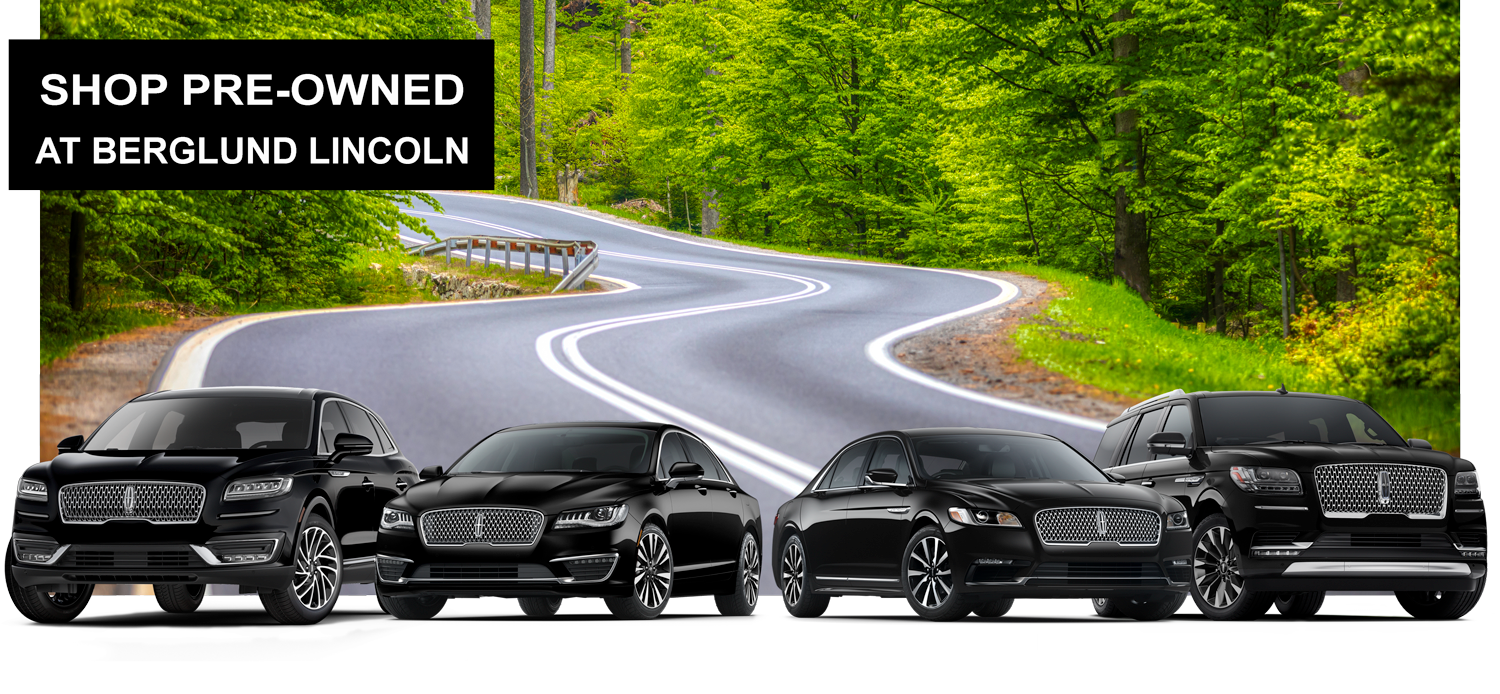 Whether you are looking to replace a vehicle or add a second or third one to your garage, you need to decide what make and model you want. Choosing a Lincoln is easy, as this automaker makes a beautiful, dependable, high-performing vehicle. Picking between a new and pre-owned model can be difficult, but you should understand the benefits of CPO Lincoln cars. With these, you are getting similar quality for a lower price, which won't be so hard on your budget. By visiting Berglund Lincoln in Lynchburg, VA,you can choose from many capable cars, trucks, and SUVs. 
Certified Pre-owned Vehicles in Lynchburg, VA
With the CPO Lincoln selection, you will get a vehicle with lower mileage than many non-certified pre-owned models. These cars will be in the 80,000-mile range or less. They will also be newer than many used counterparts, often just a few years old.
Not only are CPO cars newer and have fewer miles, but you can have peace of mind knowing that a certified technician has rigorously inspected the vehicle. At Berglund Lincoln, the certified pre-owned cars, trucks, and SUVs have a 200-point inspection. A qualified mechanic will take a long look at each component of the engine, transmission, exhaust, heating and cooling, suspension, and electrical system. The inspection will include a brake check and a validation that all interior features are in proper working order.
Benefits of Buying CPO
Shoppers often want to know, "What's in the CPO Lincoln near me program that I will like?" The truth is, there are many reasons to look at certified pre-owned vehicles and bring one to your Lynchburg, VA, home. First off, CPO vehicles are ready for the road because they have passed tests and inspections. It also comes with an extended limited warranty. In this case, CPO Lincoln trucks, SUVs, and cars at Berglund Lincoln will come with additional protection if the factory warranty has expired. This is good news for you, as you won't have to pay for covered repairs. This financial benefit puts you at ease every time you are behind the wheel.
What if you break down or get stranded somewhere far from your Lynchburg, VA, home? This can be stressful, but the Lincoln CPO program offers 24/7 roadside assistance. When you use this, you can get a two or a jump-start to help you return home safe and sound.
Another feature to look forward to is the ability to access the vehicle's history. You no longer have to guess how well previous owners have treated the car or when the last service visit was.
Certified Pre-owned Vehicles for Sale in Lynchburg, VA
There is a lot to like about CPO Lincoln SUVs, trucks, and cars. You should start your search at Berglund Lincoln today and see what the dealership has to offer you. The inventory, service, and quality of vehicles will impress you. Then you can enjoy driving a pre-owned Lincoln every day in Lynchburg, VA.